Founded in 2007, Berkeley Community Acupuncture Clinic (BCA clinic) is a pioneering acupuncture clinic, offering low cost acupuncture in a community setting. Inspired by the Community Acupuncture movement, BCA provides personalized treatments at affordable sliding scales. Since its inception, BCA has been on a quest to fulfill its mission of providing the highest quality care to the broadest spectrum of individuals. This quest has resulted in a (r)evolution of the community model, making acupuncture even more accessible and more effective with the addition of a donation based clinic and upper tiers. Berkeley Community Acupuncture's new tiered program is a first of its kind and makes acupuncture available to everyone, irrespective of financial constraints as well as offering modalities of Chinese Medicine that cannot typically be provided in a community setting. Berkeley Community Acupuncture currently offers a variety of Chinese Medical treatments from a highly skilled community of practitioners. We are also lucky to have a wonderful group of front desk volunteers who keep the clinic running smoothly and serving our diverse patient population. Contact Us www.bcaclinic.com Call us at: 510.704.0593 Email us: office.bcaclinic@gmail.com Directions Berkeley Community Acupuncture is conveniently located at 2880 Sacramento St., Berkeley, CA 94702, one block north of Ashby Ave. BCA can be reached via both the 88 Market/Sacramentoand 49 Dwight AC Transit lines, which provide convenient connections to and from the Downtown Berkeley and Ashby Bart stations.
Jenna
Massage Therapist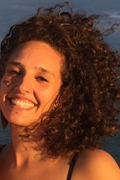 Jenna Frisch studied Tui Na, Acupressure and Shiatsu at McKinnon BTC. She believes our connection to self –our capacity to be self compassionate and aware—connects us to others and inspires a healing relationship. Through her bodywork practice, Jenna makes space for connection to take root so that patients can achieve their health and wellness goals.
Andrea
Acupuncturist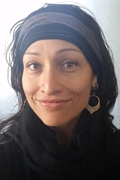 Andrea is inspired by the wholistic view of the body/universe that is the essence of Traditional Chinese Medicine (TCM). The importance of nurturing touch and of cultivating awareness of mind/body connection are themes central to her practice. She was a massage therapist in her home town of Albuquerque, NM before expanding into studying TCM at Southwest Acupuncture College. She moved to CA and received her Masters in Oriental Medicine at Acupuncture & Integrative Medicine College in Berkeley.
Catie
Acupuncturist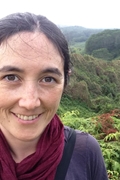 Catie came to Chinese medicine as a way of bringing many threads of interest and exploration together--medicine, psychology, spirit, cycles of nature, and the wisdom of the body. She completed her Masters in Oriental Medicine at Acupuncture and Integrative Medicine College, Berkeley. To supplement her training Catie also interned with Dr. Robert Zeiger, OMD, PharmD in his private practice, studied classical herbal medicine with Dr. Huang Huang in Nanjing, China; and more.
Elisa
Acupuncturist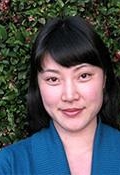 Elisa Kim is a licensed acupuncturist and Bay Area native. After graduating from UC Berkeley with a BA in psychology, she looked for a way to combine her desire to work with people and her interest in preventative medicine. This led her to earn her Masters in Traditional Chinese Medicine at ACCHS in Oakland. Elisa worked for several years as a Chinese herb "pharmacist," furthering her knowledge of Chinese herbs. She has studied Medical Qi Gong at Five Branches University.
Eva
Acupuncturist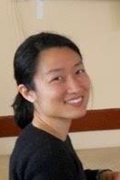 Eva Shu has a master's degree in Acupuncture and Oriental Medicine from Seattle Institute of Oriental Medicine. She interned at various clinics in Seattle & Taiwan and is happy to be back in the Bay Area now, where she grew up. Eva believes in each person's innate ability to heal, in the collective strength of community, and in healthcare accessibility and inclusivity. She treats a wide range of conditions and has a particular interest in mental health.
Thuy
Acupuncturist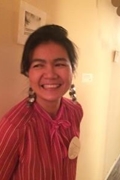 Thuy Nguyen is founder and director of Berkeley Community Acupuncture. She received her Masters Degree in Traditional Chinese Medicine in the year 2000 and has been evolving her practice and understanding of health, medicine and community ever since. Thuy's style of practice can be characterized by powerful simplicity and clarity–her ability to see to the heart of the problem and to hold the space necessary for healing to emerge.
Min
Massage Therapist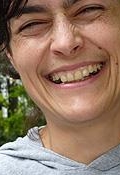 Min Thorne received her Acupressure certification at Berkeley's Acupressure Institute. She practices an intuitively guided blend of Tui Na, reflexology and gently balancing Jin Shin energy flows. Her style can be applied in an active and energizing way or in a softer and more nurturing session depending on your needs.
Rosemary
Acupuncturist & Massage Therapist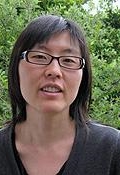 Rosemary Kim was first exposed to Eastern concepts of health while studying both psychology and martial arts. She attended the Academy of Chinese Culture and Health Sciences in Oakland, where she was first introduced to tui na massage while enrolled in the acupuncture program. She furthered her study in bodywork and chi nei tsang with teacher Greg Zheng at his private clinic, and with Gilles Marin through the Chi Nei Tsang Institute.
Berkeley Community Acupuncture
2880 Sacramento Street, Berkeley, CA 94702
1-510-704-0593
Monday

Tuesday

Wednesday

Thursday

Friday

Saturday

8:00am - 8:00pm

10:00am - 8:00pm

8:00am - 8:00pm

10:00am - 8:00pm

8:00am - 6:00pm

9:00am - 2:00pm